The industrial division of Sheroski AB mainly deal in Electric & Electronics, Heavy industrial Machinery, Forged & Cast Iron Steel Valves, Seamless & Welded Carbon / Stainless & Alloy Steel Pipes, Butt Weld Fittings, Forged Fittings, Forged Flanges, Gaskets & Stud Bolts, Heavy Vehicle, Machinery, Turbine, Industrial Genuine/ OEM Spare Parts, Natural Gas Industry equipment.
Our philosophy for commitment to provide Genuine quality materials, honest dealings, and focused after sales services. We are reputed as a key professional vendor for major companies in the Oil & Gas, Petrochemicals, and Water & Power, Offshore, Marine & Shipbuilding, Construction, Food & Beverage and Pharmaceuticals industries in the region. All products are API and CE (TUV) certified.
The team at Sheroski comprises professional and skilled personnel fully equipped with state‐of‐the‐art tools and test equipment. Orange's values, customer relationships, and demonstrated performance have easily made it the preferred choice as Distributor and Stockiest for Manufacturers of Premier international brands. We operate with a high level of integrity and strive to be the industry leader in product knowledge, customer service, and technical expertise. We are trusted by our customers and respected across the industry.
For these credentials, numerous global customers depend upon Sheroski for personalized regional support. From anywhere in the world, Clients can trust us to deliver quality materials from other countries to their projects.
No matter what kind of demand you have, just contact us, we will clear the path and make it possible for you and offer immediate delivery along with the best after-sales service. Just as we feel proud to offer these excellent materials and services, we trust you will enjoy the ease and convenience of working with us.
Sheroski is committed to providing quality products and services to our customer's products and services which will meet or exceed their expectations and needs.
We're committed to providing safe and efficient products that are developed, manufactured, and distributed in full compliance with statutory and regulatory requirements and the Group's core values.
We understand that the markets we serve have exacting demands and aim to meet them through high integrity local supply, innovation, and traceability. We've developed comprehensive quality systems to serve the power, petrochemical, oil and gas, subsea, and renewable energy industries and the markets they serve. These programs cover the full scope of our activities and comply with recognized industry standards
Supporting by our strong QC personnel, the quality of products is always guaranteed. Our manufacturers are approved and certified with API, DNV, Lloyds, TUV, ISO 9001, ISO 14001, PDO, SUNCOR, QP, TAKREER, SABIC, GASCO, ONGC, BAKC, LFT, IBR, EIL, SHELL GLOBAL SOLUTIONS APPROVED
Sheroski s Quality Control Department is responsible for all aspects of quality from receiving of materials to control of machining process, welding, nondestructive testing, assembly, cleaning, painting, and packing. This ensures that all equipment and material shipped out from our warehouse conform to the International Standards and requirements of the customers. We also accept any Third Party of Inspection appointed by our customers.
• Wide Range of Products & Services
• Leading Stockiest and Distributors
• Strategic Location
• Commitment to Quality & Reliability
• Professional Sales Team & Support Staff
• Effective Logistics
• Products and Services on time, every time
• Ethical, sustainable and growth leader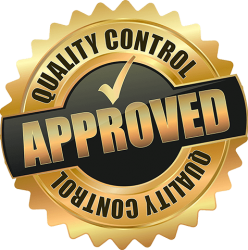 Our clients include some of the world's biggest names in Oil & Gas Exploration & Drilling, Refinery & Petroleum, Chemicals & Petrochemicals, Marine Engineering & Power Generation, Pharmaceuticals.
A sector as broad as oil and gas demands a comprehensive skillset and one that we are up to delivering. Marine facilities, storage terminals, processing plants, pipelines, power, and water infrastructure are all core elements of our on, near, and off-shore service portfolios.
We helps create safe, sustainable and efficient power infrastructure that supports today's energy hungry and environmentally conscious communities. We deliver civil, electrical, mechanical, pipelines and tunnelling works across all power generation types.
When it comes to mining, we are tried and trusted. Industry heavyweights know us, respect us, and partner with us for their major projects, time and again.
From large-scale industrial processing plants and high-tech manufacturing facilities to multi-story office developments and landmark retail developments, we are experienced in working across all commercial delivery models and frameworks.
Our multidisciplinary approach is what sets us apart. Nowhere is this more evident than in the petrochemical sector, where skill diversity and the ability to integrate makes the difference between good and great.
As urban communities continue to grow, the pressure and demand for complex transport facilities increase. Whether it's a new tunnel, the expansion of a highway, or the construction of train and tramways, we have the capacity and capability to provide for any transport challenge.